Top 13 Bill Cosby Facts You May Not Know About Including the Rebranding of the So-Called Bill Cosby Pudding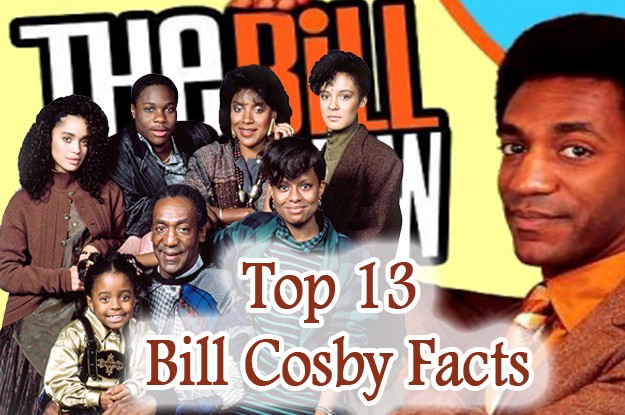 While comedian Bill Cosby may be in over his head at this point, with allegations of sexual assault plunging his public image into deep water, his impact as an actor, product endorser, and advocate for education are still more or less undeniable. He had been a symbol of civil rights, being an African-American comedian and actor who garnered success during and after the Civil Rights Movement, showing that African-Americans can indeed succeed. His life and career have definitely been eventful, so here are 12 facts you may not know much about that spans over five decades, including a bit about the Bill Cosby pudding commercials.
A Stand-up Comedian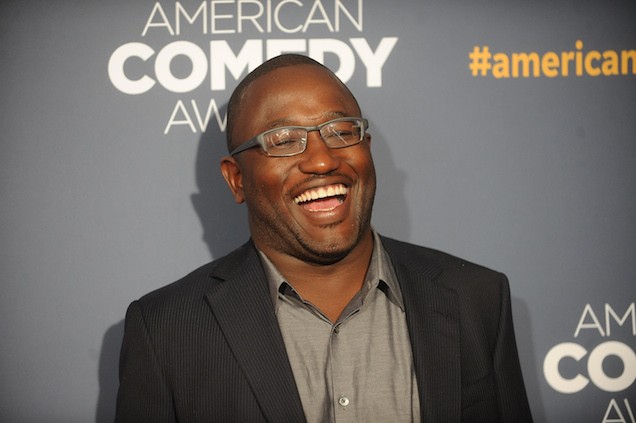 While much of Bill Cosby's career is known for his extensive television work, comedy connoisseurs would point to his stand-up act as his best work. He dropped out of college to pursue his comedy career, taking up the microphone at clubs in Philadelphia and New York during the 1960s. He would then book dates in Chicago, Las Vegas, San Francisco, and Washington D.C. He then appeared in The Tonight Show on NBC at the summer of 1963, then got a recording contract with Warner Bros. Records. He would release his debut LP "Bill Cosby is a Very Funny Fellow… Right!" that would propel him to comedy stardom.
His Comedy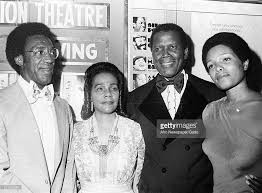 He did his stand-up work mostly during the same time as the Civil Rights Movement, wherein many African-American comedians were pushing the envelope by including racial topics in their comedy. Cosby was the exception, with his comedy mostly consisting of humorous recollections of his childhood. Audiences have wondered about this and some even criticized his choice of material, especially after he gained national exposure. He would defend his comedy; arguing that, "A white person listens to my act and he laughs and he thinks, 'Yeah, that's the way I see it too.' Okay. He's white. I'm Negro. And we both see things the same way. That must mean that we are alike. Right? So I figure this way I'm doing as much for good race relations as the next guy."
Start of His TV Stardom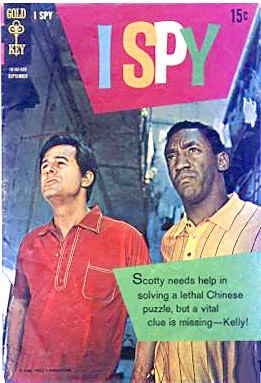 For most people, they know Bill Cosby for his television work. He started this by being cast in the weekly adventure series I Spy on NBC. After the series had been rejected by four stations, it then became a ratings hit and Cosby garnered three consecutive Emmy Awards for Outstanding Lead Actor in a Drama Series. While accepting his third award, he exclaimed in his acceptance speech, "Let the message be known to bigots and racists that they don't count!" He would continue to do stand-up comedy while pursuing other TV projects, culminating in The Bill Cosby Show. It ran for two seasons and garnered modest success, and The New Bill Cosby Show was much of the same. He would then get a hit with the Saturday morning show Fat Albert and the Cosby Kids, a show he hosted that would become closely associated with him even after it ended.
Film Work During the 70s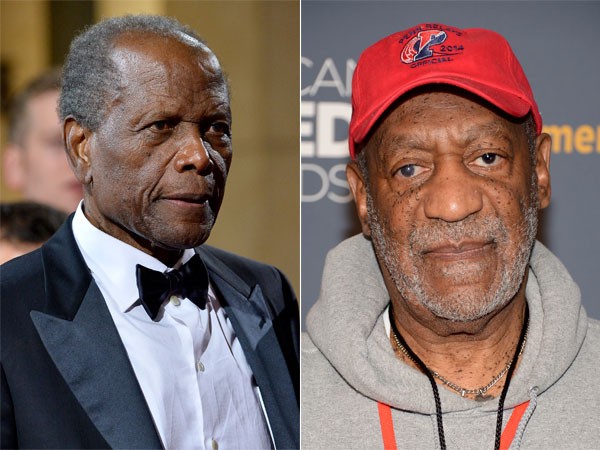 It was the era of blaxploitation films, when many African-American actors performed stereotypical characters turned caricatures and parodies in movies made for urban black audiences. During this time, Bill Cosby went against the tide by joining forces with other African-American actors like Sidney Poiteir to make comedy films that were met with modest success, but most of it fell flat. It was during this time when Cosby's career had hit a glass ceiling.
The Cosby Show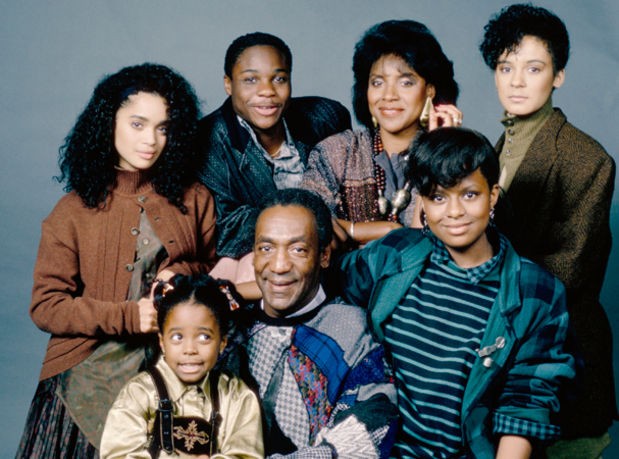 After the grueling stagnation period of the 1970s, it seemed that Bill Cosby somehow pulled himself out and went back on the upswing during the 1980s with the debut of The Cosby Show on September 1984. It was a sitcom that responded to the increasing vulgarity and violence in network television at the time, featuring an upper middle class African-American family with parents who are college educated and financially successful, as well as children who are being raised to do the same. The show would go off the air eight years later in 1992.
Jell-O Commercials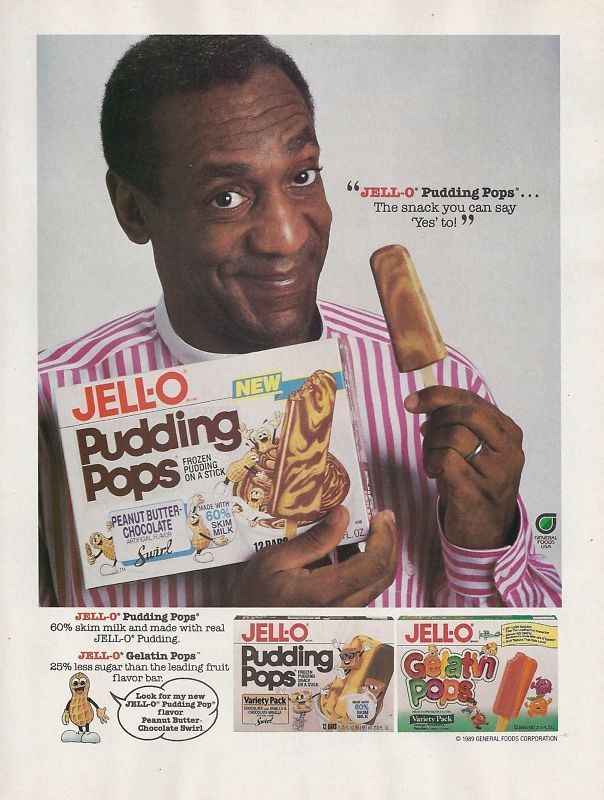 As he started to become a household name, he became one of the first African-Americans to appear as an advertising spokesperson in the 1960s, paving the way for many others to follow his footsteps. He started with endorsing cigars, and then he endorsed the product that would become virtually synonymous with him. He had been long linked to Jell-O pudding and gelatin products through his many endorsements, including commercials that had become part of American pop culture. This includes Jello Pudding Pops that Cosby helped popularize throughout America with TV commercials for the dessert that "wiggles and jiggles" during the 1980s.
An Advocate for Education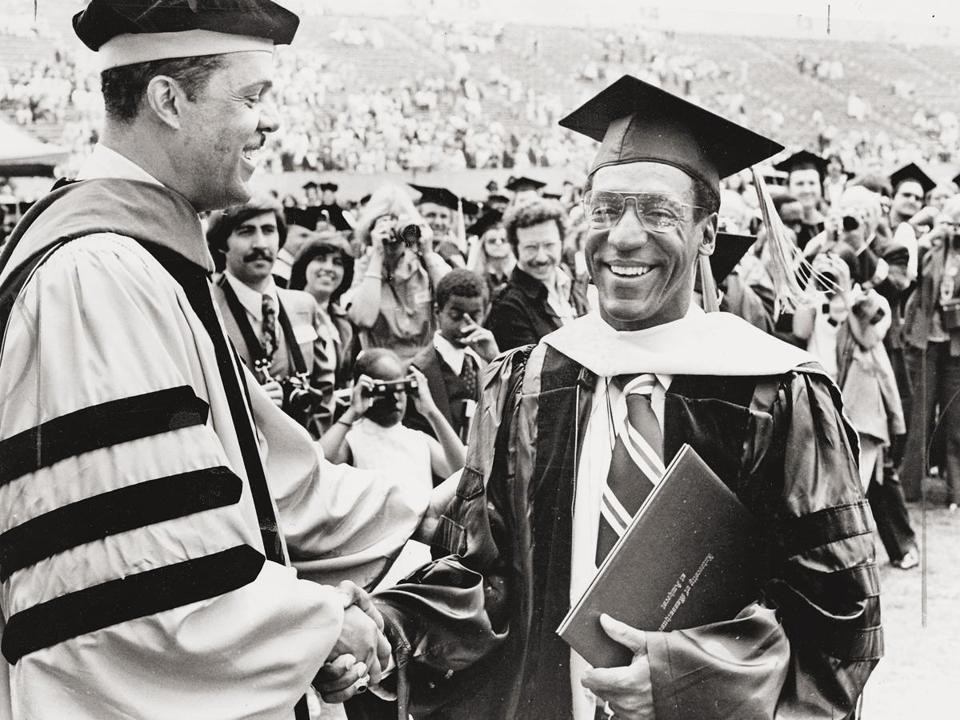 When The Bill Cosby Show went off the air, Cosby went back to school and got his bachelor's degree. He then did his graduate work at the University of Massachusetts Amherst while recording segments teaching kids how to read for the PBS series The Electric Company. He would then receive his Master's degree before going back into prime time television. Since then, he had become an advocate for education, which subsequently garnered him several honorary degrees from different schools throughout his life. He was also an outspoken critic of young African-Americans and hip-hop culture, including their mode of dress, use of vernacular in their language, and being enamored with the criminal lifestyle – somewhat an extension of his work in the Cosby Show.
He Still Does Stand-up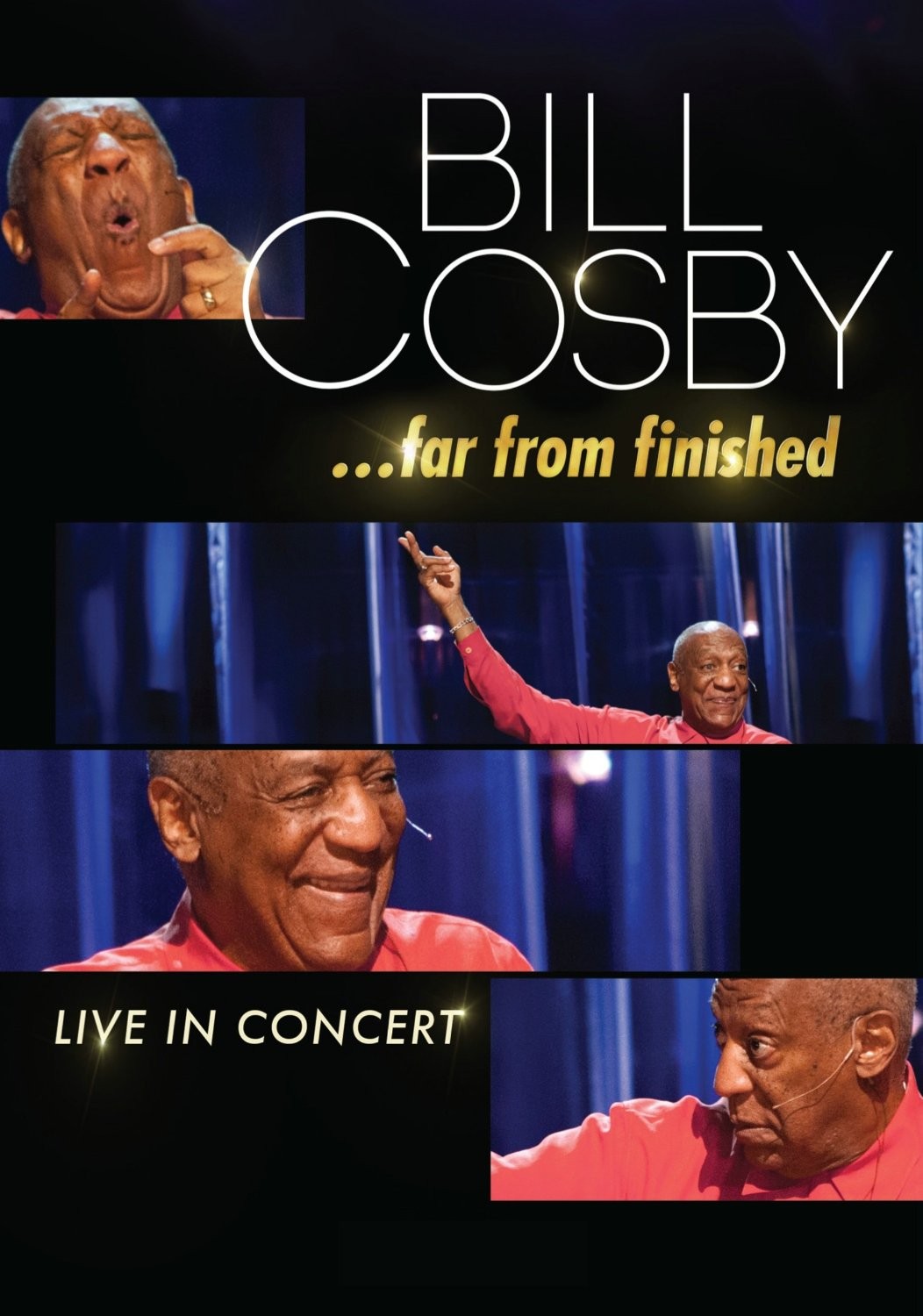 At the age of 76, he returned to the stage for his first stand-up special in 30 years, entitled, "Bill Cosby: Far from Finished," which aired on Comedy Central on November 23, 2013. The last show of the tour took place on May 2, 2015, which is just two months from him turning 78. It does show his longevity and staying power, being able to produce comedy material and work dates even at an advanced age. But it was during this time when the allegations of sexual assault that were in the periphery eventually became a major issue, one that would put a blemish on his legacy.
It Took a Brazen Young Comic to Take Him Down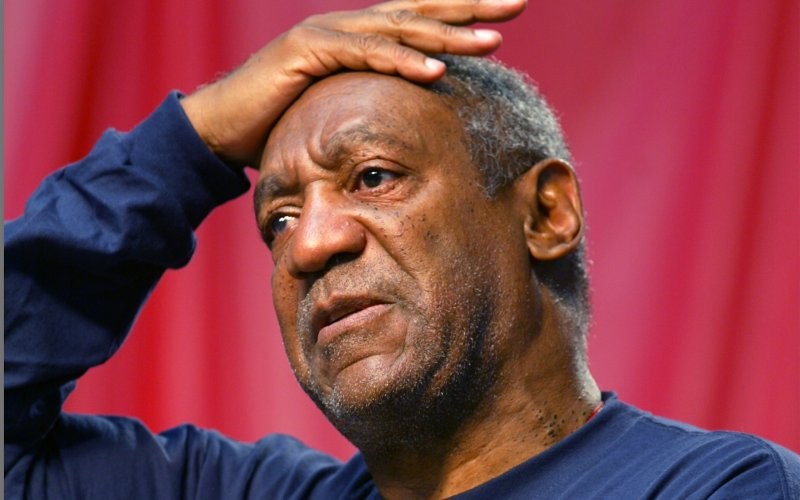 While Cosby had always been a subject of sexual assault allegations, it wasn't that big of a deal at first. It took a young stand-up comic named Hannibal Buress to do a bit on Cosby and his alleged sexual transgressions in his own special on October 2014, which was very risky and potentially career-ending. But it was this brazen act that was the straw that broke the camel's back as the resulting controversy finally got eyes to look towards what had been glaring all along. Hannibal Buress' now-infamous Cosby bit went viral on the Internet, which then produced memes that took on a life of their own as the accusations started to pick up steam. The bit started off with questioning Cosby's legacy of "talking down" to young African-American men about their dress and lifestyle, then suddenly questioning how Cosby could judge them when he had raped women. Buress would then encourage everyone to "Google 'Bill Cosby rape'" when they got home. He had been doing this same Cosby routine for six months before the special with little to no response, but this October 2014 was the breaking point that finally took things to the next level. The viral bit also roughly corresponded to the release of Cosby's biography, "Cosby: His Life and Times."
The Internet Facilitated His Downfall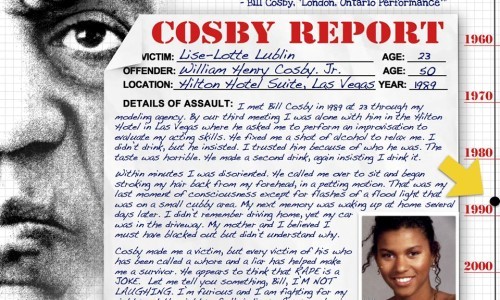 Since Hannibal Buress' routine went viral, the Internet had been merciless and over 50 women surfaced to confirm accusations of Cosby drugging and raping them. The earliest incidents went back to the mid-1960s when Cosby's career was just starting to take off. There had already been women who accused him of these acts, but it was this sudden turn of events that had more alleged victims coming out of the woodwork. Cosby's responses to these allegations also garnered notice from a wide audience, from him making fun of the accusations to the public release of his testimony from the 2005 civil lawsuit filed against him by Andrea Constand, wherein he admitted to casual sex involving the use of Quaaludes with a series of young women.
Jell-O Rebranding Pudding Pops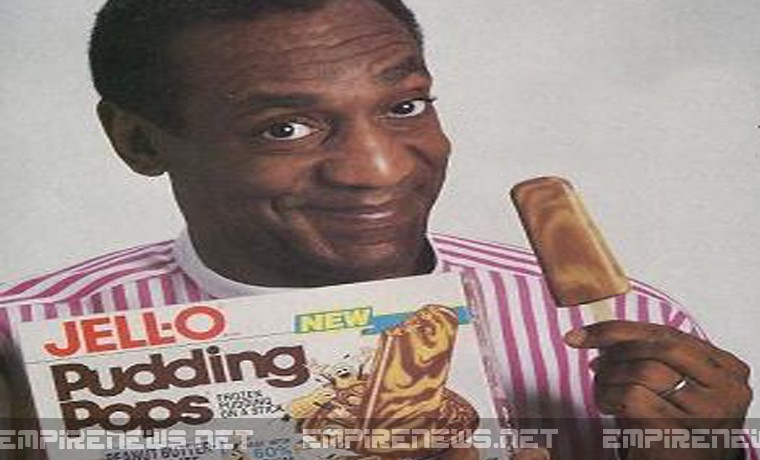 Throughout all of this, various entities that were previously associated with him eventually severed ties in light of information that surfaced mostly throughout 2015. Among them is Jell-O, the brand that had long been synonymous with Bill Cosby. The company had announced that Pudding Pops would undergo a rebranding, thus putting an end to its status as the Bill Cosby pudding. There had been concerns of Pudding Pops now seen as reminders and representations of his alleged misdeeds. The revamp is being done mainly to appease consumers and to preserve their own public image. Scenarios such as this are not uncommon in corporate America as recalls and product revamps seem to populate the news from time to time for countless reasons.
His Honorary Degrees Are Being Rescinded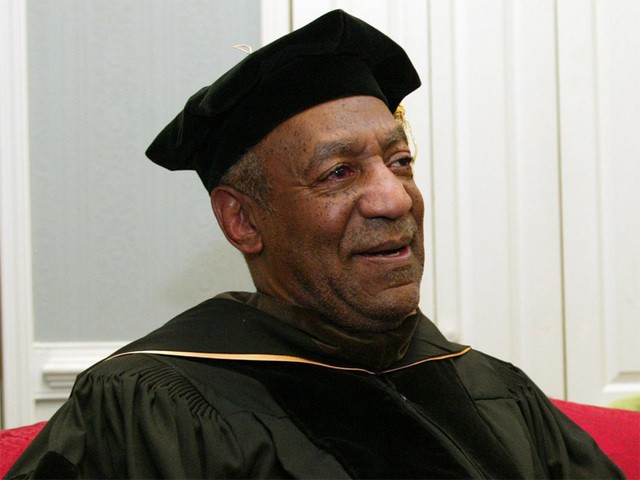 Along with companies putting a stop to their associations to the once-respected product endorser, over a dozen academic establishments that once honored Cosby with awards and honorary degrees have rescinded them. Numerous organizations have also severed ties with the comedian, with previously awarded honors and titles now revoked.
Reruns of His Shows Have Been Pulled Out

Finally, the shows that made him a household name that had been in syndication have been pulled out by networks, including The Cosby Show. Meanwhile, some of his former co-stars and colleagues had come forward in defense of the now-elderly comedian.
Bill Cosby had done a lot of good throughout his career, but he was far from perfect as his personal life may have been holding some dark secrets. Whether these secrets are indeed as his accusers described, we can only look back at a career of an entertainer and the Bill Cosby pudding as the changed media landscape now dominated by the far-less-forgiving social media arena continues to tear into his legacy.