10 Most Amazing Small Wild Cats. Be Fascinated with the Elusive Bornean Bay Cat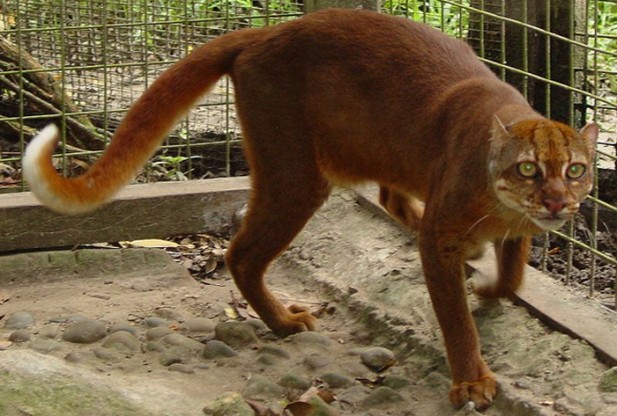 Small wild cats are not so different from the purring felines that live in our homes.  They are a little larger, stockier, and have longer tails than their domestic descendants, but they are identifiable in appearance from which our house pets descended.  Like the Borneo Bay Cat, these little wild cats have adapted to their wild environments and have blended thoroughly into the jungle.  Let's get to know better these cats that are smaller, but incredibly intelligent and witty.
African Golden Cat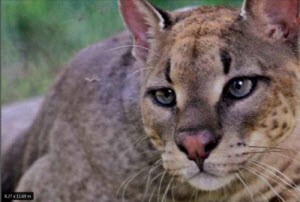 The African Golden Cat is about double the size of a big domestic cat with short tail, large paws and long legs.  It has a robust build with rounded heads which is considerably smaller than its body. Their primary preys are rodents, birds, monkeys, hogs and squirrels. These cats can live up to twelve years in captivity, but their life span in the wild is not known.
Asian Golden Cat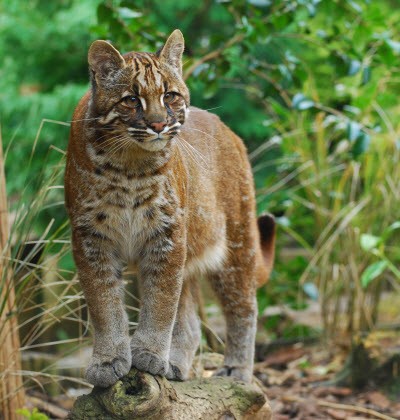 Known in Burma and Thailand as the "fire cat," and in parts of China as the "rock cat," the Asia Golden cats are the second largest group of Asiatic felines that inhabits in Southeastern Asia regions.  They are medium-sized with stocky build and weigh up to 35 pounds.  Their territories are primarily found in forests, including tropical and subtropical rainforest, as well as rocky areas.  These cats usually have a solitary life, hunting reptiles, birds, rodents, smaller mammals (young water buffalo), and farm animals (poultry, sheep and goats).
Iberian Lynx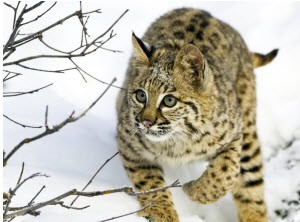 Iberian, or Spanish, Lynx (Lynx pardinus), is considered as highly endangered wild cat because of the disastrous crashes of European hares and rabbits through introduced diseases.  They inhabit mountainous wooded areas in southwest Spain, and are also found in Portugal.  As the other Lynx species, it has a ruff, black ear tufts, wide feet and a short black-tipped tail.  Various conservation programs are ongoing to prevent its extinction.
Black-footed Cat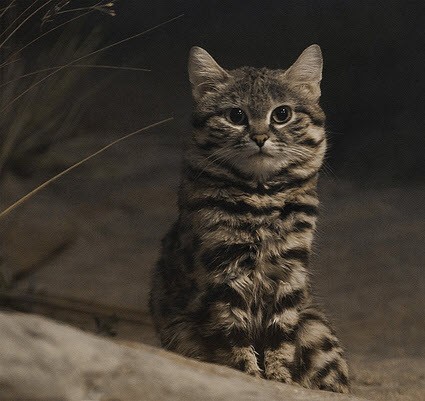 Among the small wild cats, the Black-foot cat is the smallest in South Africa and listed as vulnerable.  Due to its fierce nature when cornered, the cat is referred to as the "anthill tiger."  They live in various regions of Southern Africa, including Nambia, Zimbabwe, and parts of Angola.  These cats usually hunt during night time beginning at sundown until sunrise.  Their preys are small animals like small birds, rodents, insects and spiders. Its unique characteristic is hiding its prey to be eaten at a later time. They got their name from the black coloring on the bottom of their feet, and they have large, round eyes.
Borneo Bay Cat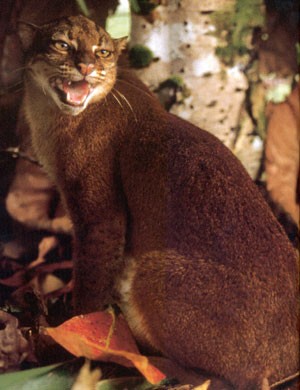 Considered as a mystery member of the cat family, the Borneo Bay Cats are found only in Borneo, a small island in Indonesia, where they inhabit limestone rocks that border forests and jungles.  They are about the size of a large house cat, with a uniform, dark, chestnut red fur faintly speckled with black markings.  Its teeth are quite unusual, with the first upper premolar being smaller in size.  Borneo Bay cat is so elusive that it took over a century before researchers got a chance to study a live one in detail. Genetic testing discovered the cat is a unique species and is regarded as highly endangered.
Bob Cat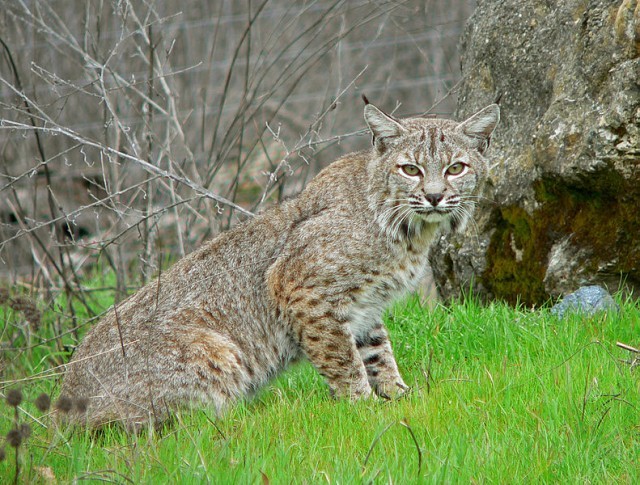 Unlike many other wild cats, the Bobcats are not an endangered species.  They can be found from the southern parts of Canada through the northern regions of Mexico, as well as in Nova Scotia.  These cats are relatively small, but with their extremely muscular and stocky build, they can take down a deer.  They are difficult, secretive, solitary and adaptable.  They are good climbers and swimmers and eat almost any type of prey.
Servals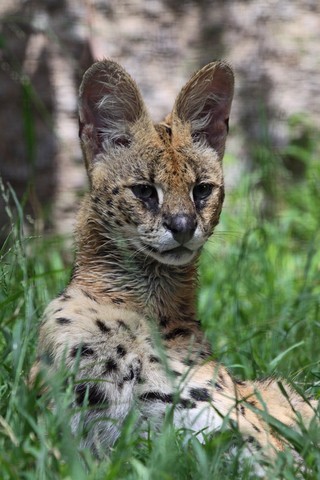 The Serval cats have 19 recognized subspecies.  They are native to Africa and majority of them are distributed across the south of Sahara in the Savannah near watercourses.    They are closely related to both the African gold cat and the Caracal.  Their bodies have black spots and a few stripes over a golden coat.  Sometimes, from a distance, they are mistaken for leopards or black panthers because of their large black ears that peek out of the grass.  These wild cats have the longest legs, relative to the body size of any cats, which allow them to jump and run up to 80 kilometers per hour and they can travel as much as 3 or 4 kilometers each night searching for food.
The Sand Cat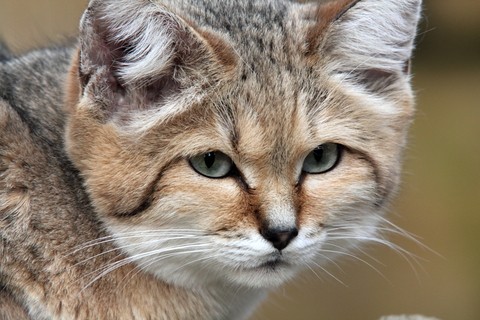 The Sand Cat, considered as a rare species, is the smallest of all wild cats that can be found in the arid deserts of northern Africa and the Southwest and Central Asia.  They have peculiar adaptation allowing them to live in places where other cats could not.  Their dense coat of fur insulates them from chilly temperatures at night, and they have strands of black hair on their paws to protect their toes from blazing sands.  They are regarded as non-aggressive and docile, making them a target for illegal pet traders.
Scottish Wild Cat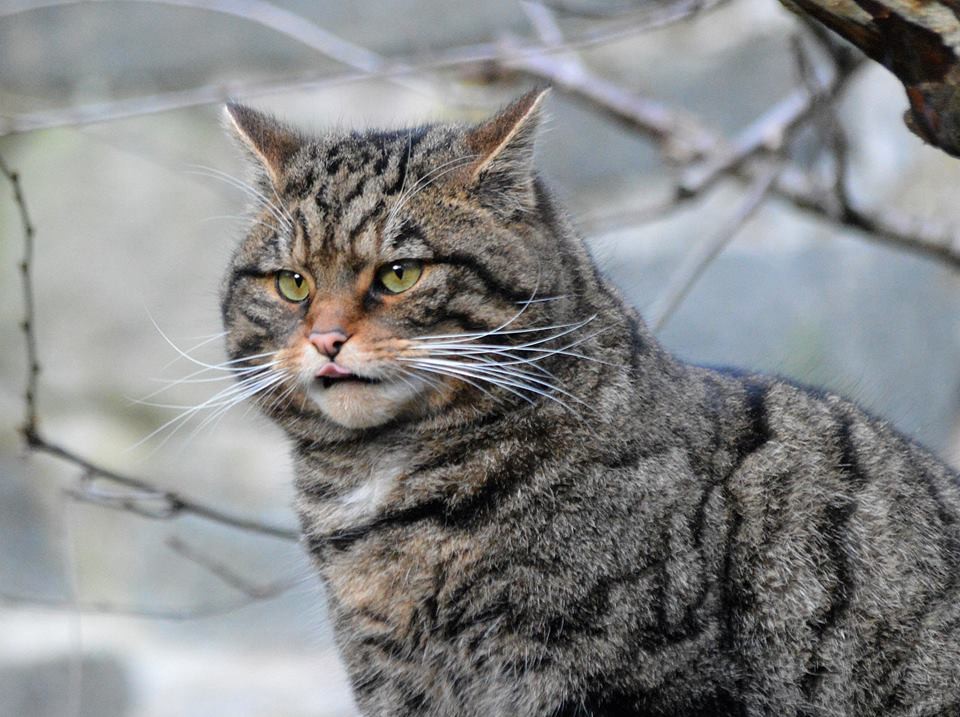 Scottish wild cats are a very muscular tabby cat with thick coat of brown black fur with mild strips.  The shape of their face has resemblance with domesticated cats, but is typically twice bigger than domestic felines.  This type of cat is unique to Britain and can only be found in Scotland.
Margay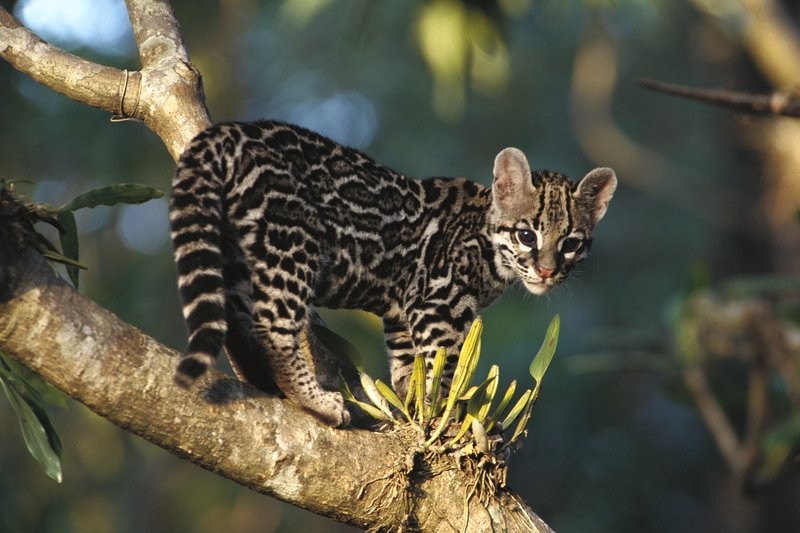 The Margay is small spotted cat that can be found in Central and South America.  It has a clever ability not seen in any of the other cats.  They are skilled at hunting amid the rainforest trees by nabbing anything like squirrels and frogs.  They are also capable of setting up a trap and can mimic the call of a small monkey to lure prey closer.
Wild cats are the probable family of our housecats, with the genetic trail for the split between wild and domestic cats dating back about 10,000 years ago.  Knowing them better would surely make us understand and appreciate their unique capabilities in surviving in the wild.